Your safety is important to us!
We have received the seal of well-being from DEHOGA Bavaria (Hotel and Restaurant Association). With this we would like to make it clear to you that you can feel safe with us at Hotel Schillingshof and that your health, safety and protection is guaranteed!
Seal of well-being – security with us!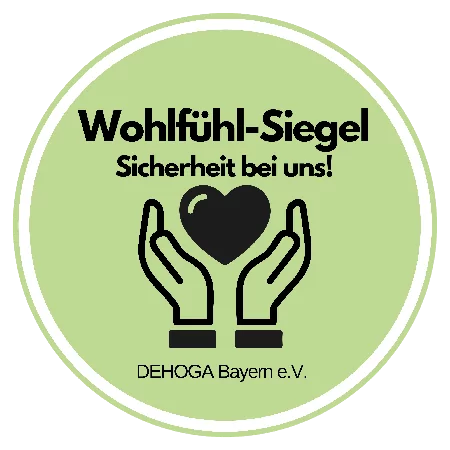 The seal stands for the implementation and compliance with the following criteria:
The current requirements of the responsible state government have been noted and are being implemented
The current recommendations of DEHOGA Bayern are known
A risk assessment has been carried out in accordance with the Occupational Health and Safety Act
An operational HAACP concept is available
The technical commissioning and maintenance of the technical equipment is ensured according to the current guidelines
A ventilation concept is available
A training concept for employees is available and communicated
A communication concept for guests is applied
A concept for the reorganization of processes in the various departments has been implemented
Sufficient washing facilities, liquid soap, disposable towels and hand disinfectants are provided for employees and guests
Distance rules are communicated, adhered to and the implementation is controlled
Employees and guests are made aware of the guidelines regarding the wearing of MNS masks or similar protection and are encouraged to implement them
Guidance/routing system was introduced
Registration of guests for tracking in case of illness
Reinsurance with suppliers